Bruno Mars denies fraud in $1 million concert promoter legal battle!
Popstar is now asking a judge to dismiss all claims against him. Bruno Mars is denying all allegations of fraud. Read on to see why Bruno Mars denies fraud!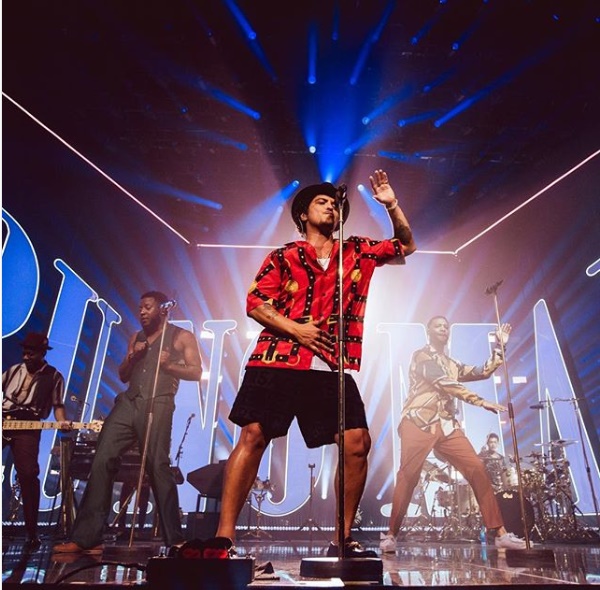 CelebNMusic247.com reports that Bruno Mars (real name: Peter Hernandez) was slapped with a lawsuit by a concert promoter and booking company, Major Entertainment.
Bruno Mars and a publicist named Michelle Reece have been accused of blowing off a scheduled concert and demanded $1 million in damages.
Mars says in newly filed documents, the makes no allegations that he ever had contact with Major Entertainment.
Why Bruno Mars Denies Fraud!
The Blast reports:
He points out the promoter claims to be the "victim of a scam at the hands of defendant Michelle D. Reece ("Reece"). Plaintiff alleges that Reece somehow duped Plaintiff into believing that she was "an agent" for the Grammy-Award winning songwriter, producer, dancer, choreographer, and instrumentalist Bruno Mars."
Bruno adds:
The plaintiff also acknowledges that it turns out that Reece never had a contract with Mars.
He adds:
Plaintiff does not allege that it had any contact with Mars or Mars' authorized representatives, much less a binding contract. Indeed, Plaintiff openly concedes that neither it nor Reece ever had any contact or a contract with Mars or his representatives." Bruno is demanding all claims against him be dismissed. Reece has yet to respond to the lawsuit.
Major Entertainment claimed to have set up a deal with Reece in July 2017. Reece allegedly portrayed herself as a representative of Bruno.
The deal was for the singer to perform on October 23, 2017 in Springfield, Missouri. The lawsuit read:
This concert was a special engagement because the date was an open date during the Bruno Mars "24k Magic" World Tour (with dates Little Rock, Arkansas set for October 22, 2017 and Houston, Texas on October 24, 2017.)
The promotion company paid Reece an advance of $77,800. The promoter had estimated profits of $1.6 million for the show. Bruno was to be paid from the ticket sales.
The suit claimed the promoter spent a ton of money to prepare. The company dropped thousands for ticket sales, venue booking, advertising, security, and rehearsals. Major Entertainment spent money on booking Bruno's transportation, hotel rooms, dressing rooms and food.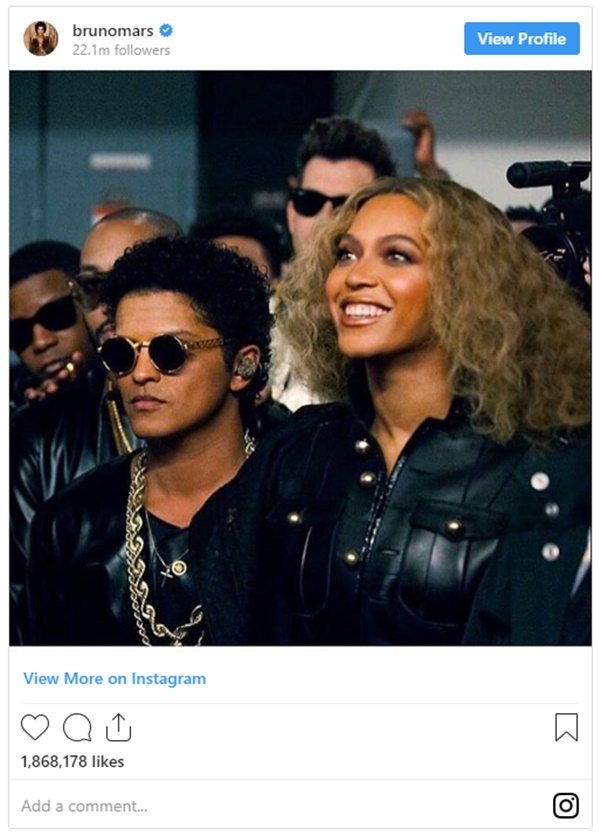 Days before the concert they claim Reece told them Bruno would not be performing.
The promoter was livid and had this to say:
As a result of the cancellation of the concert, the Plaintiff suffered losses of approximately $77,800 advanced to secure the concert, lost business opportunities associated with the commitment to the Bruno Mars concert, and lost the expected revenue and earnings from the Bruno Mars concert.
In the lawsuit, the promoter noted they believed Reece never had any contract or confirmation from Bruno. Despite the statement, they sued Bruno and Reece for in excess of $1 million in damages.
Photos: Instagram