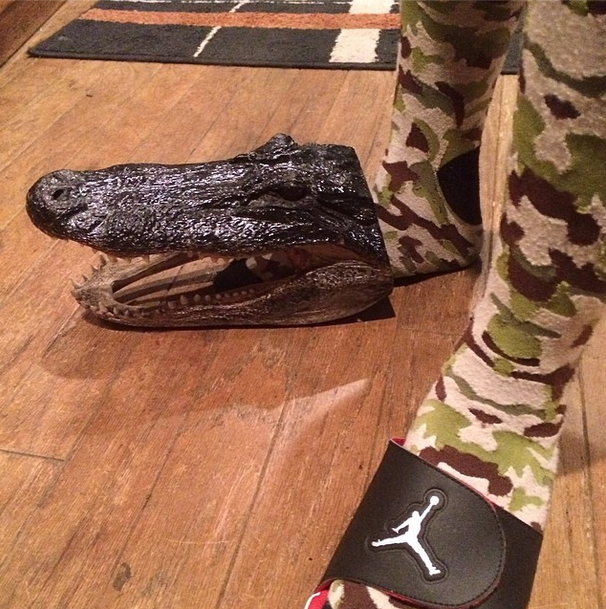 Big Boi Cochella Journey in Sock Vision
Follow Big Boi's journey to Coachella 2014 to reunite with his partner Andre 3000 for the reunion of Outkast live on stage, but in socks vision, courtesy of Big Boi.
Outkast member Big Boi loves his socks and with Coachella kicking off today April 11 for the first of two exposive weekends of music one might want to take a look at his road via fashionable socks for men.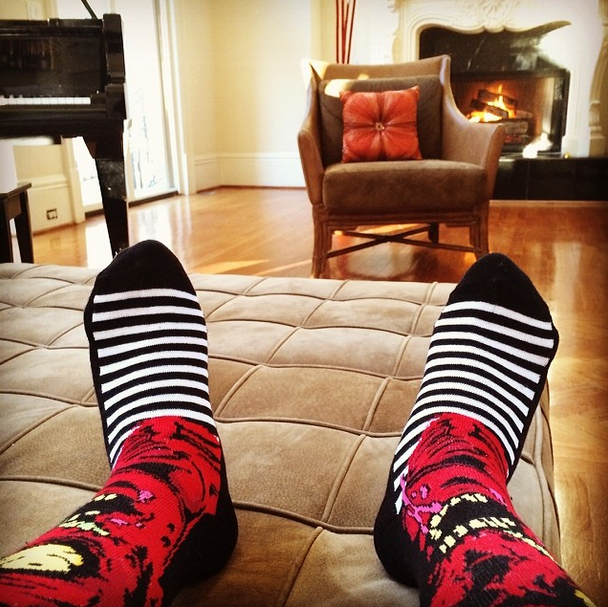 First off one must know that Big Boi loves his Nike's and in almost every pic he is showing off his new kicks for running. See Big Boi was getting ready for the 40 day tour for Outkast. The duo has NOT hit the stage together since the  Area:One music festival in 2001 at Shoreline Amphitheater  in Mountain View, California.  We were there and it was one of OutKast best shows every.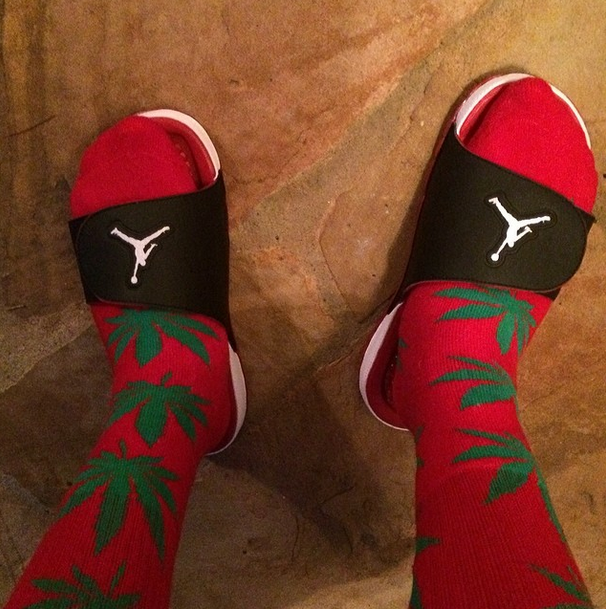 How does it compare to tonight at Coachella? 
To be honest the show was stellar, but i you were going to put it side be side with Speakerboxxx/The Love Below tour, it was a little less than for a Outkast concert but we;ve been going to see Outkast since  they toured back in the hey day of ATL music like  Goodie Mob and the Dungeon Family music.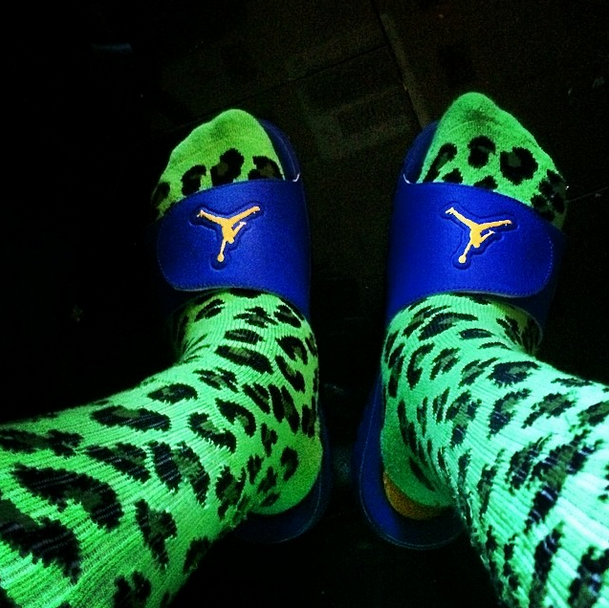 Anyways you notice that Big Boi was getting in shape with physical therapy to be able to dance and move on stage while spitting on the mic.   Check out Big Boi's dope sock from week print to pink cheetah, Mickey Mouse to stipes.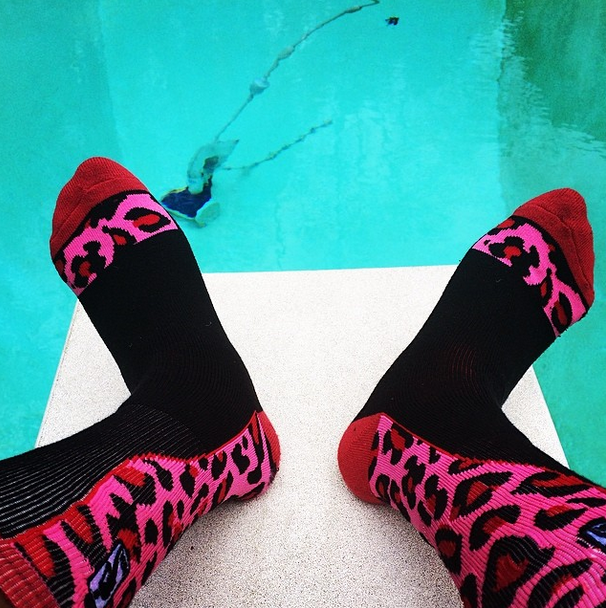 Here are some of the most poping brands in socks, HUF Plantlife Crew Socks, ASOS, and Disney.
The journey in socks was over the past 3 months starting in February as Big Boi set on in preparing himself for his 40 City Outkast tour.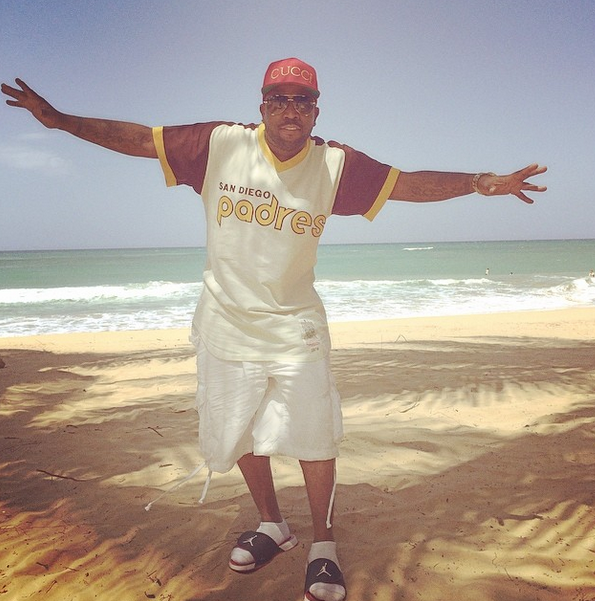 The photo is of Big Boi backstage tonight at Coachella 2014 just moments before hitting the stage. He has another below of himself getting a cut 3 hour prior to hitting the stage. We love our fellow Aquarian Antwan André Patton aka Daddy Fat Sax/Big Boi.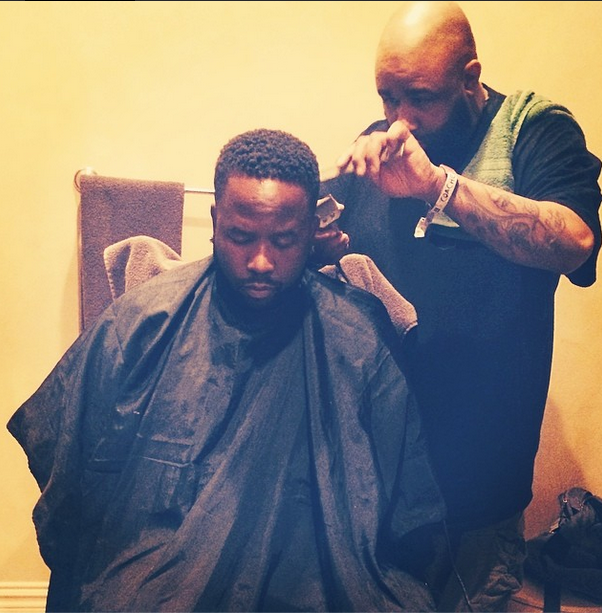 Great show bro ya'll killed it and we love the story behind the box with the table and two chair. See when you see Outkast their stage is set with a box in the middle of the stage with them walking about a table. It signifies their early days when they were coming up with rhymes at Antwan's grandmothers house. They woudl walk about the table in the kitchen and make up rhymes and songs.
Sic right?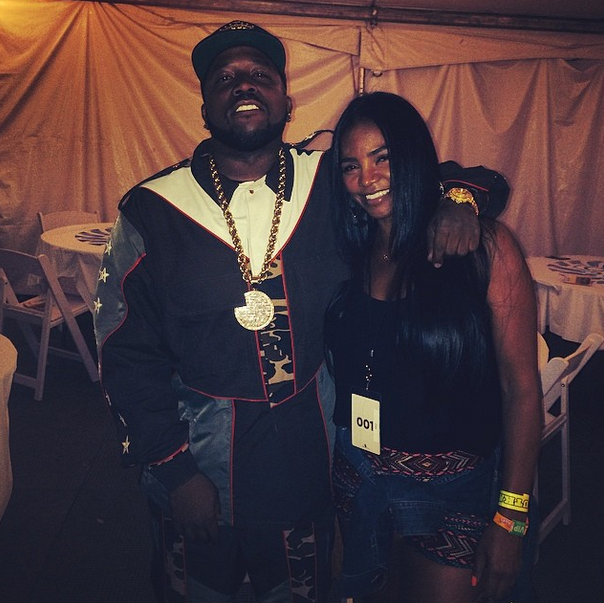 #CelebsAreCoolRight
Take a look:
Related articles