The Beyhive went into panic mode as Aaron Carter set his sights on their Queen.
On Saturday night, during one of Carter's recent social media rants, Beyonce's name came up in a series of Tweets from Aaron Carter and the BeyHive was NOT pleased. Read on…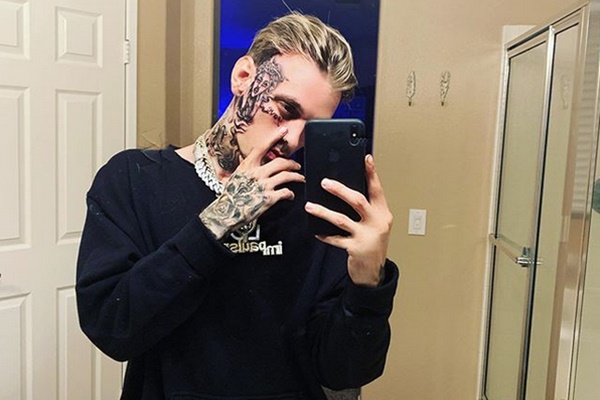 CelebNMusic247.com has the latest from Aaron Carter who has been posting all kinds of crazy on social media but it appears this may be his paln all along.
Following the post on social media that he got a Rihanna/medusa tattoo on social media, Aaron Carter continued to worry fans and the Beyhive.
Aaron Carter is reminding us a little of Britney Spears meltdown mixed with a little Amanda Bynes and a splash of Lindsey Lohan all wrapped into one series mess.
Anyways, the Beyhive found out that Aaron was speaking of their queen posting this Saturday night:
OMG @Beyonce I just want you to know that love you always and your music! also, I wanted to let you know I never forgot when you let me open up for you and @destinyschild in 99 & 2000! that's all I wanted to say #Beyhive thank you for everything you've done for me.
Fans immediately went into defense mode, so on Sunday, 24 hours later he posted this assuring Beyonce fans that he never reached out to her.
AC said:
I never asked Beyonce to reach out. It's fine. She's known me. & I know her. I just wanted to tell her to thank you and she's an inspiration. I need no clout from anyone. Trust me on that. Especially Beyonce. We toured together and that's a fact everyone acts as I lie @Beyonce