Ariana Grande Facing Lawsuit Over '7 Rings'!
Apparently, Ariana Grande is in trouble since she is now in the middle of a copyright lawsuit over "7 Rings" which has gone beyond comparisons of Soulja Boy's "Pretty Boy Swag." Read on…
CelebNMusic247.com reports that Soulja Boy himself told Billboard last year that he was shocked that Ariana Grande didn't reach out.
Soulja Boy had this to say about Ariana Grande:
It's devastating. I just feel like she should have reached out and we could have did the song. She could have got a feature. She could have called me. We could have got in the studio and probably done something ten times as dope.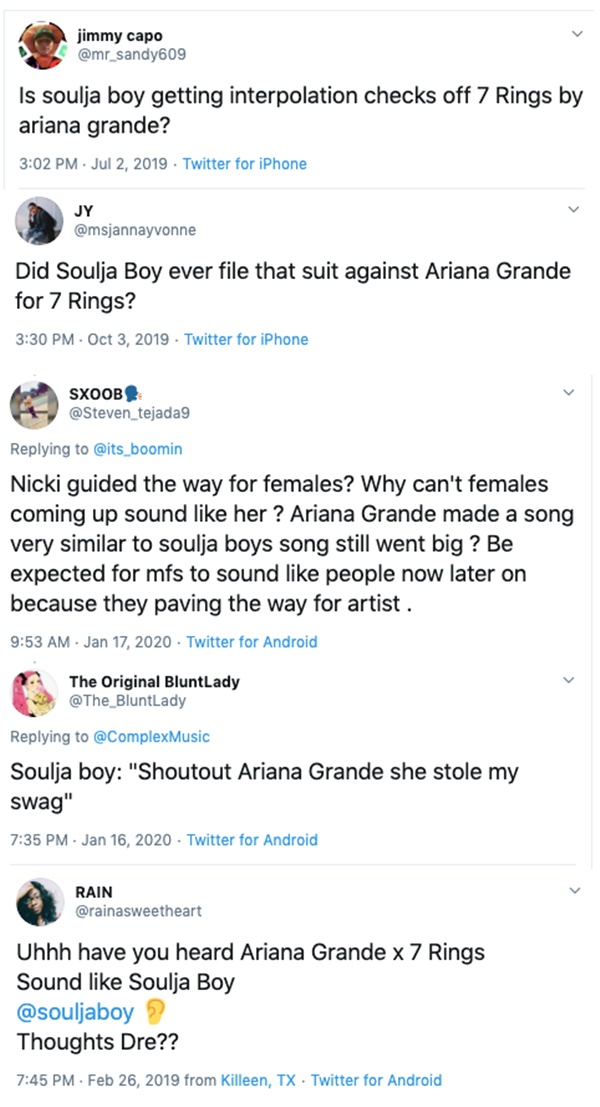 Now, Ariana Grande is being sued for her hit song, but Soulja Boy is NOT the one who filed the lawsuit.
NOPE, no way, it was Josh Stone, whose stage name is DOT.
DOT said he wrote and performed "You Need It I Got It" back in 2017, and said that he delivered the song to those high up in the music industry, some who work closely with Ariana Grande.
The lyric in question is Josh Stone's
You Need It, I Got It. You Want It, I Got It.
Compared to Ariana Grande's:
I Want It, I Got It. I Want It, I Got It.
Take a look and decide after you watch Soulja Boys "Pretty Boy Swag" and Ariana Grande's "7 Rings."