Evanescence singer songwriter Amy Lee remembers working with Chris Cornell back in 90s while working on the Black Hole Sun album.
Amy Lee opens up about who Chris Cornell was…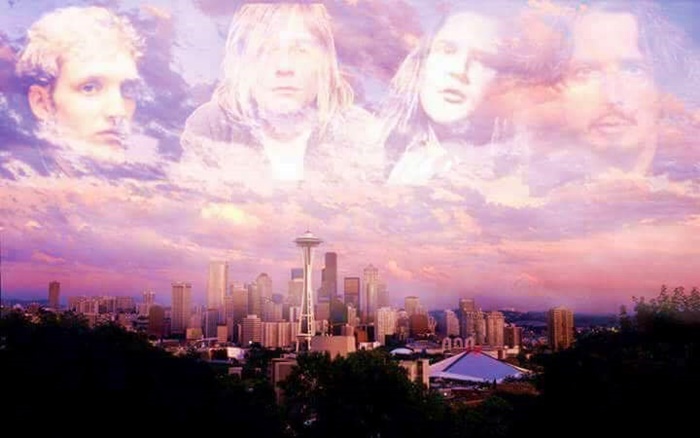 CelebNMusic247.com has words of reflection from Evanescence singer/songwriter Amy Lee who says that "Chris Cornell was one of my favorite vocalists of all time."
Chris Cornell's tragic death has stunned many of us in the entertainment world. Today, we are covering the effect of his passing and how he touched others in the music industry.
He was a unique voice, and one of the best vocalists that rose to the top in the grunge era of rock. Now, Chris Cornell joins the other grunge greats – Kurt Kobain, Andy Wood, Layne Staley, and Scott Weiland.
Here is what Amy Lee posted on her Facebook just moments ago:
"Chris Cornell was one of my favorite vocalists of all time. ?When we were recording Fallen, I would sit in the car in the studio parking lot every morning before going in and warm up my voice to? 'Fell on Black Days.' I loved how deeply soulful he was- it was such a beautiful and unique combination between his bluesy soulful wailing and the dark, heavy music. It was so much cooler than just screaming, which would have been the more obvious match to the music. That's what made it special. They changed what metal was to me. Expanded the boundaries…

There have been way too many tragic, early deaths in the music industry lately. Why are we so lost? Cornell moved and inspired so many people. SO many…

For now my thoughts are here: No one is immortal. Everyone feels the pain. No one has a perfect life. We have to remember our fragility- that of the people we love, look up to, even our enemies. You never know what people are really going through on the inside, so we must take extreme care. And love the best we can, while there's still time.

"I'm only faking when I get it right…" Oh, how I've always related to that line. Knowing you felt that way made me stronger.
Farewell to another hero. Thank you for sharing your heart, your search light soul with us."
Here is the original post from Amy Lee remembering Chris Cornell's genius: