When you talk about the Seattle Rock scene known as Grunge Rock, it was Alice In Chains that ripped onto the music scene first with their We Die Young EP in 1989, followed by their debut studio album Facelift.
It was lead singer Layne Staley's voice that pulled rock music lovers to Alice In Chains. Their music was and still is a staple of rock music today. Read on and get the most recent news on the Nancy Staley vs Alice In Chains lawsuit…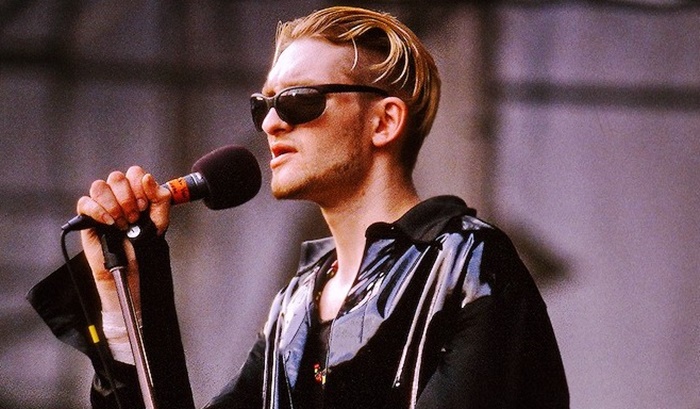 Layne Staley was everything. His lyrics were dark and spoke to so many teenagers living and dealing with the pains of growing up and finding who they are.
Layne Staley was Alice In Chains lead singer, rhythm guitarist and co-songwriter. He and guitarist Jerry Cantrell founded Alice In Chains in 1987.
They became one of the main forces of rock coming from the North West hemisphere of the US alongside Soundgarden, Pearl Jam, Nirvana, Candle Box and more. All of these bands became the most successful bands from the grunge era.
Fame and Death of Seattle Rock Singers:
Unfortunately, with success comes temptation, drugs, and struggle.  In the early 90's we started losing the great voices that shaped the Seattle music scene. The first, was the grudge rock pioneer band who started it all Mother Love Bone. When Chains and Soundgarden took off, Mother Love Bone ended in 1990, when the band lost lead singer Andrew Wood. He died from a heroin overdose.  Andrew was also Chris Cornell's roommate in the early days of his career.
Soundgarden, Mother Love Bone Connections:
In 2016, Chris Cornell honored his late friend with songs he wrote for the late Andrew Wood. Those are the songs that make up the Temple of the Dog LP which celebrated their 25th anniversary with their first-ever and only tour.  What's crazy, is in 2015, A&M Records SLAPPED the brother of a famed studio owner with a lawsuit. He claimed that he was in possession of the master tapes to one of grunge's defining albums, Temple of the Dog. In May of 2017, Chris Cornell was pronounced dead from suicide. He was said to have hung himself in a bathroom after a Soundgarden performance in Detroit. Three months later, Chester Bennington took his life by hanging on what would have been Cornell's 53rd birthday. It seems fame + Suicide go hand in hand when it comes to rock stars.
Alice In Chains, Nirvana Connection:
Alice In Chains became one of 5 major bands to get global fame, and as fame grew, one by one we have slowly lost each incredible voice.  In 1994, music lovers lost Nirvana frontman Kurt Cobain, by suicide. Reports state that Cobain put a gun in his mouth and pulled the trigger. Drugs and fame were obviously key factors in Cobain's eventual death in 1994, but Courtney Love believes otherwise. Details of Cobain's death is detailed in Alice In Chains: The Untold Story.  Love had her suspicions about whether or not her husband had actually committed suicide, and Kurt's best friend Layne gave insight. This was the same year that Alice in Chains, Jar of Flies was an immediate success on the Billboard charts.
Alice In Chains Without the incredible voice of Nancy Staley's son Layne:
Fast forward to eight years after the death of Kurt Cobain's death, his friend and lead singer of Alice In Chains, Layne Staley died from an overdose, alone on April 5, 2002. Staley died after years of battling grueling drug addiction, which was chronicled in vivid detail throughout the singer's lyrics. His death was detailed in this report by the NY Daily News:
"Staley was on the sofa, illuminated by a flickering television. He was holding a loaded syringe and was sitting on a batch of used ones. There was a stash of cocaine and two crack pipes on the table. Brown heroin stains led from the bathroom to the living room."
Producer Dave Jerden watched as Staley disintegrated:
"Layne, who had such a strong personality, had completely turned into this nothing."
Alice In Chains with Staley as the lead singer is one of the Seattle grunge movements best voices.  He was such a talented force. Layne's gritty and dirty sounds were the driving force that ushered in the new rock era opening doors for Nirvana, Pearl Jam and more. Alice In Chains and Soundgarden both came up at the same time.  Prior there was Kurt Cobain, Alice In Chains and Soundgarden. All three of these powerhouse bands were not only connected by Seattle, they were all trying to make it in the same clubs. Kurt and Layne were friends. It's crazy to look back at the years of rock we loved so much.
Nancy Staley vs Alice In Chains: Fame, Drugs, Death = Lawsuit:
Alice In Chains continued on with a new lead singer, but the Layne's mom, Nancy Staley SLAPPED her son's old bandmates with a lawsuit in 2013. We NEVER got an update on what happened. CelebNMusic247.com has put the pieces together and this is where things stand.
In 2016, it was reported that there were 8 songs by the late Layne Staley that hadn't been released due to the pending Alice In Chains lawsuit. His mother, Nancy quickly shut it down in statements from an interview with AlternativeNation.
Jesse Holt could release this statement:
"Don't you suppose that after 13 years if there was something valuable, it would've been heard by now?" Nancy, who I call a friend (we used to have weekly check-in calls), has been wishy-washy in allowing my brother (Ron) and I to release the 8 tracks we have with Layne singing on them. It's been a sore spot for me for a long time now, and continues to be. I've spent a lot of time and money getting the songs ready to be shopped, but Nancy and her attorney (mostly him) have stopped us at every turn. I think there are three songs which have mass appeal and so do those who have heard them. I think Nancy is wrong on this matter."
He added:
"Without the use of Layne's name the project couldn't legally be promoted with any kind of effectiveness. I've had a few ideas on how to get them released, but the last time I spoke with the estate I was informed that until they settle the pending lawsuit with the band (Alice In Chains), the estate wasn't going to be granting any rights regarding Layne's likeness. With that said, the project gets put in a shoebox and pushed to the back of the closet."
The author of Alice In Chains: The Untold Story author David de Sola said:
"Layne would have been 20 or 21 years old at the time he recorded these songs. This material predates Alice in Chains: Facelift wasn't released until August of 1990."
As for the lawsuit, it appears that Nancy Staley and her son's former bandmates are at a standstill. She is still demanding all unpaid royalties from Alice In Chains. They have NOT come to an agreement. We will keep you posted if anything surfaces or we get word on an outcome from the Nancy Staley vs Alice In Chains lawsuit.
What do you think about Nancy Staley NOT getting royalties from Alice In Chains for her sons estate?
Most recent, Alice In Chains new singer William Duvall released this statement after the death of Big Val:
"I want to take a moment to acknowledge the passing of Val Bichekas. 'Big Val' was ALICE IN CHAINS' head of security for years, including on the first tours I did circa 2006-7. He was essential to us during that period. Personally speaking, his ever-watchful eye and constant encouragement to me throughout that tumultuous time meant more than I can adequately convey here. Some gestures were big, some were small. They all mattered. I've thanked him personally in the past. But I feel compelled to honor his passing today by thanking him publicly. Thank you, Big Val. You are loved and missed. 'And now his watch is ended.'"