Once again Aftershock Day 2 came had with rock vets like Faith No More, Jane's Addiction, Deftones, Sevendust and more!!!
CelebNMusic247.com was there to enjoy every second of the hard-hitting Monster Energy Aftershock Day 2 on Sunday (Oct. 25), but get all the deets on the flip…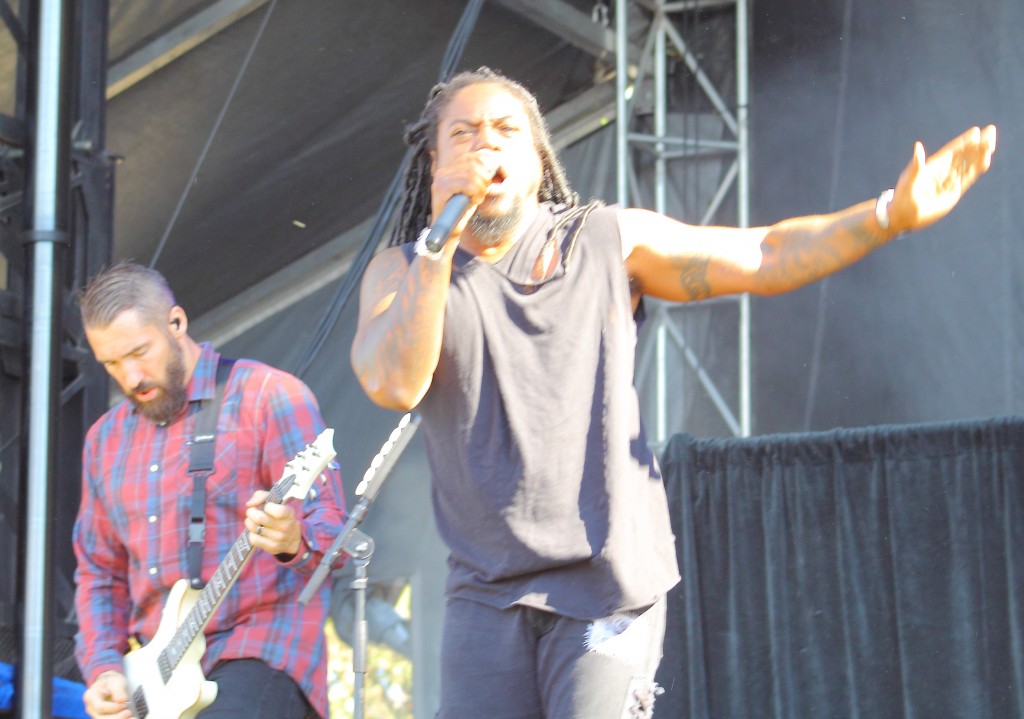 This year, Monster Energy Aftershock Day 2 was in a location as the Metal Music Festival begins a new at Gibson Ranch, Elverta, CA, USA!
If you head out to Monster Energy Aftershock Day 2 we advise to get there a few hours early or you will get stuck in a line of cars that may take up to three hours to get in. If you like camping or have a camper then get there a day early and set up for one hell of a weekend.
The festival location is like no other in California, set in the northern part of Sacramento, where no one can hear the screams of the crowd, the shredding on the guitars, or the loud vocals hitting high levels of rock, metal and punk music where you can loss your mind!
Actually it's the perfect setting for Metal lovers, because there is no one around to complain about the noise, so the festival can
be that much louder in the outdoor Monster Energy Aftershock Music Festival.
For us the day belonged to three incredible performances, the first on our list is The Deftones (Chino Moreno, Stephen Carpenter, Sergio Vega, Abe Cunningham, Frank Delgado).  The Sacramento native band Dominated the festival, letting fans know they were in their home town. The band continues to create new high octane fueled music since loss of their bassist, Chi Cheng.
Frontman Chino Moreno's son, Jakobe, of Death Rogen and his bandmates kicked off the festivities with a blistering skatepunk  Headlining set making their mark at Aftershock Day 2!
The other standout to us was Sevendust who KILLED it with an intoxicating dose of metal to overdose almost all metal music lovers. Lajon Witherspoon had fans going wild.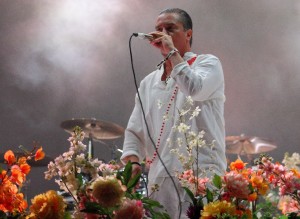 This year, Faith No More headlined day 2 following The Deftones who had the home field advantage. The festival goers who stayed were treated to a fantastic set from Faith No More. Mike Patton's voice remains a mighty instrument, and the band's blend of deep cuts, hits and covers went over well. Faith No More gave an infectious performance and we were happy to experience the guys at Aftershock 2015.
There were tons of bands to see at the festival and it was impossible to see everyone since the grounds span across 300 acres for festival goers to enjoy.
[rpi]
Other great performances from Aftershock Day 2 came from The Offspring  the Pink Slips, fronted by Grace McKagan, AKA Grave, AKA Duff McKagan's daughter, which favored the post-punk/synth pop is reminiscent of early '80s Los Angeles, which pretty much set the tone for Sunday.  Japanese four-piece gets duo One Ok Rock (the name is a pun on "one o'clock"). We saw them at Vans Warped Tour 2014 and we loved the guys. They are tight playing and energetic band, definitely a can't miss band live.
Sleeping With Sirens, and All Time Low gave the younger end of the crowd plenty to rock about,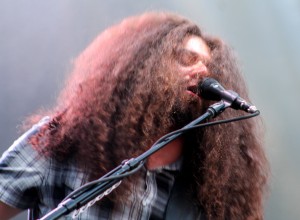 but as the day progressed the bill favored the more seasoned headbangers.
Rock veterans, Coheed and Cambria came with it, with a ten song set included only three cuts from their latest album, The Color Before the Sun, the balance of their time spent on the songs you know and love.
It's a jump up in size from the 26 acres for BottleRock Napa, but no way compared to Kaaboo Music Festival's 370 acres with a Stage set on a beach.
Another highlight of day 2 at Aftershock was STP (Stone Temple Pilots), who were slotted mid-bill, their set list was easily the most familiar to the 20,000 strong crowd, who kept frontman Chester Bennington (Linkin Park) harmonic company throughout their hour-long set.
Another rock band that stood out was Death From Above 1979, who has really come a long was this year, since seeing them months before. Their performance was outstanding, hard, and packed a heavy punch! The Canadian noise rockers have only released two albums in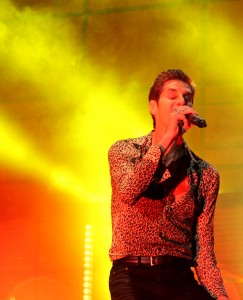 a career that spans 14 years, five of which were a hiatus. The rock duo, Sebastien Grainger (drums, vocals) and Jesse Keeler (bass) quickly removed all doubt as they tore through a remarkable set.
Rock favorites, Jane's Addiction brought the funk to the festival as the stage was lit in pinks and purple's as frontman Perry Ferral and lead guitarist Dave Navarro took to the stage to take us back to the glory rock days of the 90s. All you heard coming from the East stage as festival goers rushed with anticpation was "Señores y señoras…Nosotros tenemos más influencia con sus hijos que tu tiene…Pero los queremos…Creado y regado de Los Angeles…Juana's Adicción!" And Bomb they were off and running on a ten song set that reached as far back as their Triple X debut but stuck mostly to the band's two best known albums, Nothing's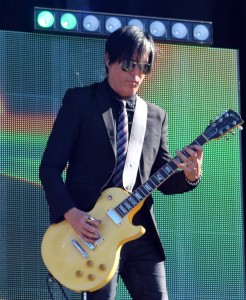 Shocking and Ritual de lo Habitual. Ferral enlightened fans with a weird story of getting high and wrecking his car with a legless drug addict.
Our other standouts of the day comes from Los Angeles Alternative rockers Failure, who rocked the stage with a 10 song set that took us back. After departing in 1997 we thought that was it for Failure, but after a 17 year break the trio was back to rip the stage at Aftershock day 2.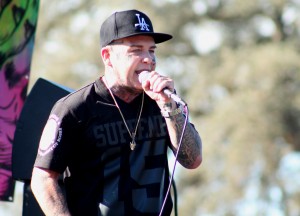 As for our breakout performance of the day, well that would be coming from Gregory Scott Owens aka Manchild, who blew us away with his set on the Coors Light Stage. While reports that Swollen Members rapper Madchild was in Battle Axe Warrior dispute, he killed it live! The Vancouver Canadian based hip hop rapper electrified the stage performing in front of a psychedelic mural along with his DJ with songs from his solo EP, The Madchild.
Yeah it happened!
Checkout Aftershock Day 2: Coheed and Cambria, Death From Above 1979, Jane's Addiction, Yelawof, Manchild and Failure Gallery below: