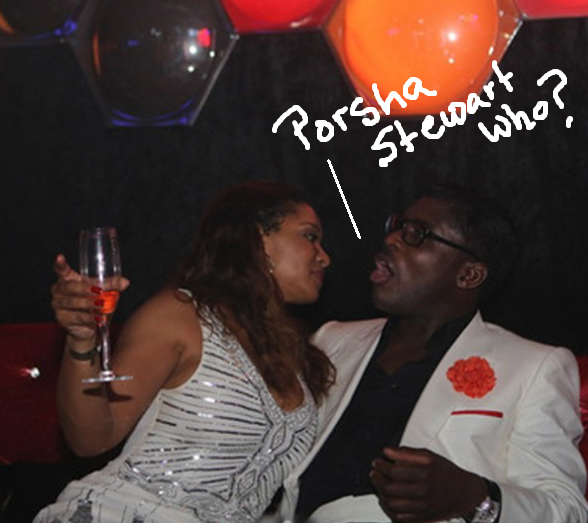 African Prince Makes Porsha Stewart Look Stupid
Real Housewives of Atlanta star Porsha Stewart is looking real stupid after she decided to go with an ill advised PR stunt that has completely backfired in her face!
Her African Prince has literally CLOWNED her with the "I don't know her" speech, because he has turned out to be Castle star Tamala Jones boyfriend and the son of a cruel dictator to boot!
Opsy!
Now CelebNMusic247.com has found that Teodoro Nguema Obiang Mangue, son of Teodoro Obiang Nguema Mbasogo, President of Equatorial Guinea has come forth to truly embarrasse Porsha.  See the Prince releases his own statement calling the dating rumors a lie…
His reps revealed to Radar Online:
"The story is circulating that my client Teodoro Ngeuma Obiang Mangue, [son of] President of Equatorial Guinea is dating Real Housewives of Atlanta star Porsha Stewart. When he is in fact dating actress Tamala Jones, from ABC's Castle."
Soon after photos of Tamala Jones weighed in on Porsha with a Tweet and a few words of "b-tch stop lying about dating my man" tweets:
"Miss Porsha Williams.. Now you know you should shame the devil & tell the truth! U grew up in the church& lying was never… You may have a man, but the one your claiming belongs to me! Check your pr or our head, but don't step on my toes.."
Then photos of Tamala Jones and Teodoro flooded social media to prove who was telling the truth! SNAP-SNAP!!
All and all Porsha took to her Bravo blog and announced the story was FAKE and she was NOT dating an African Prince.
Related articles