Prosecutor Want Example Made of 9 Trey Gangsta Blood Ro Murda!
Another high-ranking member of the 9 Trey Gangsta Bloods bites the dust thanks to hip hop plant Tekashi 6ix9ine.
Snitch9 infiltrated hip hop and got in with Nine Trey Gangsta Bloods became an overnight sensation and then betrayed and snitched on everyone involved, but people continue to think it's cool to be a snitch. If you fall in that category, you're just as F'd up as the RAT Tekashi 6ix9ine. Read on…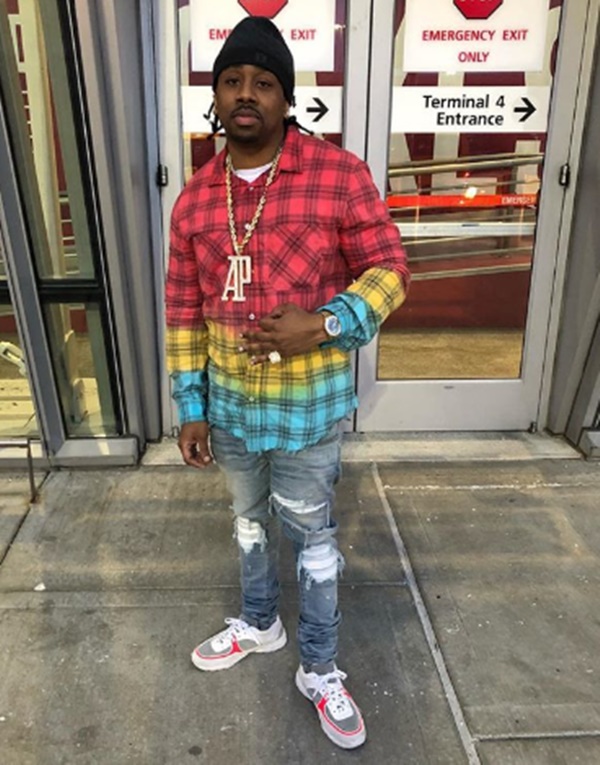 CelebNMusic247.com has learned that another high-ranking member Roland "Ro Murda" Martin of the 9 Trey Gangsta Bloods will be facing a judge this month for his sentencing.
This news comes on the heels of Tekashi 6ix9ine lawyers succeeding at getting his sentencing pushed up.
As for Roland "Ro Murda" Martin, he was rounded up with Tekashi 6ix9ine and the rest of his crew in November of 2018.
Like the other defendants in the case, Ro Murda was part of a RICO case brought on by the U.S. government over several crimes the Nine Trey Gangsta Bloods were committing on behalf of Tekashi 6ix9ine.
Ro Murda will be getting some serious time since the Feds claim Ro Murda held leadership positions in the prison and street lineups for the Nine Trey Gangsta Bloods.
AHH, reports:
Ro Murda is accused of committing some violent acts on behalf of the gang, including an incident in which the Nine Trey Gangsta Bloods let off a shot inside of the Barclays Center in Brooklyn during a beef with rapper Casanova.

Federal prosecutor Geoffrey S. Berman is asking Judge Paul Englemayer to send Ro Murda to jail for eight years for his role in the RICO conspiracy.
The news comes on the heels of guilty pleas and guilty verdicts against various 9 Trey Gangsta Blood members (Aljermiah "Nuke" Mack and "Anthony Harv" Ellison, Jamel "Mel Murda" Jones, and Kifano "Shotti Jordan) of which Tekashi 6ix9ine testified against.
Tekashi 6ix9ine broke down the structure and named all the top leaders on the streets which got Aljermiah Mack was convicted of drug-dealing and Anthony "Harv" Ellison was found guilty of kidnapping 6ix9ine.
Why the Prosecution Wants Long Sentence for Ro Murda:
Geoffrey S. Berman said:
The defendant's high rank in the game, together with his active participation in acts of violence, warrants a significant term of incarceration for both specific and general deterrence
Berman Recommends A Lengthy Prison Sentence for Ro Murda!
He states:
The public has an interest in incapacitating and deterring the defendant and others similarly situated from committing further acts of violence and from engaging in the distribution of narcotics. The defendant has served lengthy prison sentences, yet that has not stopped him from his continual membership and active role in Nine Trey.
Ro Murda will face his fate in court on Thursday, October 10th) at 2:30 p.m.