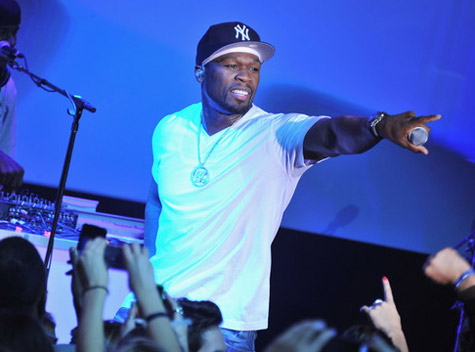 50 Cent Rebirths Hip Hop with Storytelling
A HUGE thanks you goes to rapper 50 Cent for bring hip hop back to its roots telling a story with his new song "The Funeral"!
For the past years, hip hop has gone in the toilet despite for a few rappers who keep the music live, like Drake, Kendrick Lamar, Chance The Rapper, Childish Gambino and of course the old school rappers like Scarface, Ghostface, and the Game.
Remember CelebNMusic247.com told you about 50 Cent, who recently announced his split from Interscope and has move to Capitol Records is changing the game with his upcoming album.  Fiddy's first single "The Funeral" Brings Hip Hop Storytelling back like the days of Biggie Smalls and Tupac with his upcoming Animal Ambition LP.  Curtis Jackson aka 50 Cent seems to have gone back to his Get Rich or Die Trying days and we're loving it.
As a newly-independent artist, 50 Cent is doing things 50?s way. On new track "The Funeral"—off his upcoming fifth LP Animal Ambition—the multi-platinum MC tells Fuse he's bringing back aspects that inspired him to rap in the first place.
50 says of the track, that details a violence-ridden neighborhood, backstage at SXSW 2014.
"When I fell in love with hip hop, there were different elements involved in the actual writing."

"The storytelling process was really big at that point. It's almost gone because it's been replaced with riddles and little punchlines. So, for me to bring that element back is exciting."
Watch "The Funeral":
)
Related articles