Rapper 50 Cent was out in Hollywood promoting the new season of his Sony Crackle hit series The Oath, but the G-Unit producer made sure to throw a couple jabs at the corrupt cop Emanuel Gonzalez.
Emanuel Gonzalez is the dirty cop who called a hit on rapper 50 Cent telling police officers via text to "shoot to kill" when they spot 50 Cent at a sanctioned charity boxing match last summer.
See how 50 Cent combined promotion with jabs at Deputy Inspector Emanuel Gonzalez, who filed a police complaint against Fif last summer, claiming "get the strap" was a threat. The complaint went nowhere, so Gonzalez decided to take it into his own terms and decided to call a hit on Fiddy aka "SMOKER." Read on for the tea spill…
CelebNMusic247.com reports that 50 Cent is making it real clear if anything happens to him more than likely dirty cop Emanuel Gonzalez is behind it.
On Wednesday, 50 Cent was out and about in Los Angeles doing some promotion for his other hit series The Oath Season 2 which airs on Sony Crackle streaming service.
50 made sure to let Deputy Inspector Emanuel Gonzalez he's prepared for any under-handed dirty cop shhh by taking to Instagram with the following posts:
He kicks off his Oath promos/Gonzalez disses with the following captions:
Don't miss season 2 of the Oath, it's about a Dirty Cop like Emanuel Gonzalez and his gang the Ravens. #shootemonsight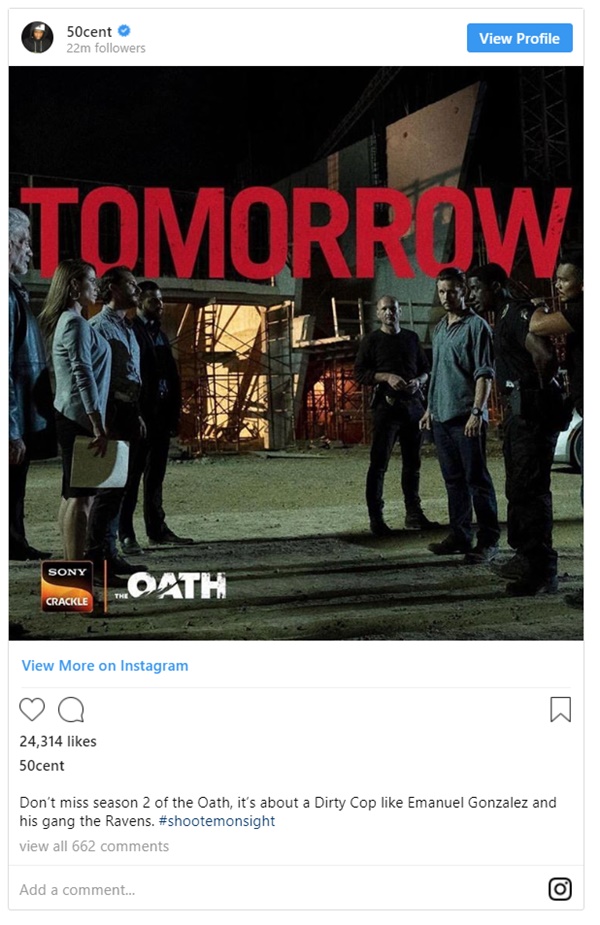 On his next stop at Extra he sounded off saying:
I stopped by Extra this morning to talk about the Oath. The #1 show on Sony Crackle, Check it out tomorrow dirty cops like Emanuel Gonzalez is in it. #shootemonsight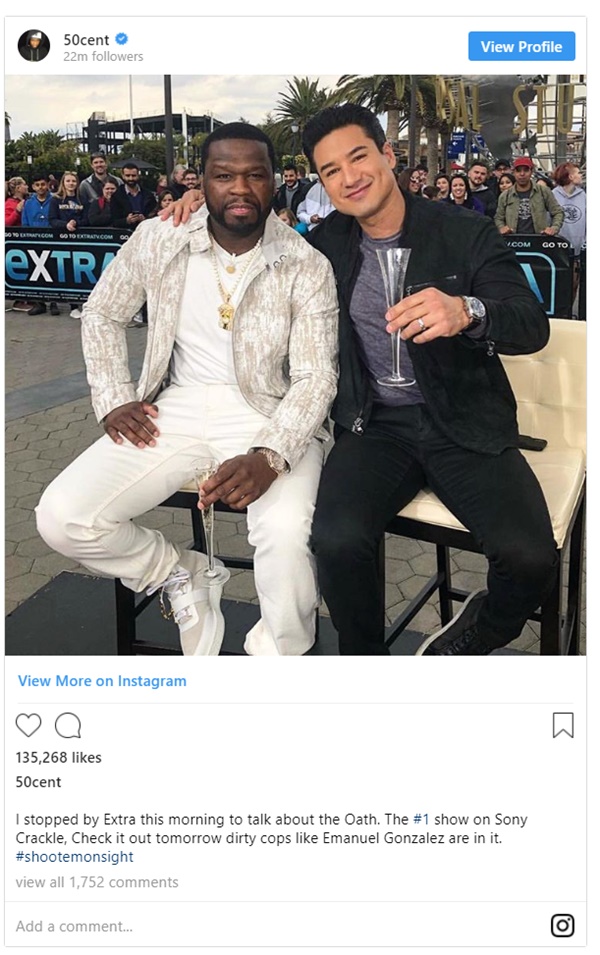 50 Cent wasn't done yet he had another one wearing a bulletproof vest stating:
Just In case, you think I'm slipping ?Emanuel Gonzalez ????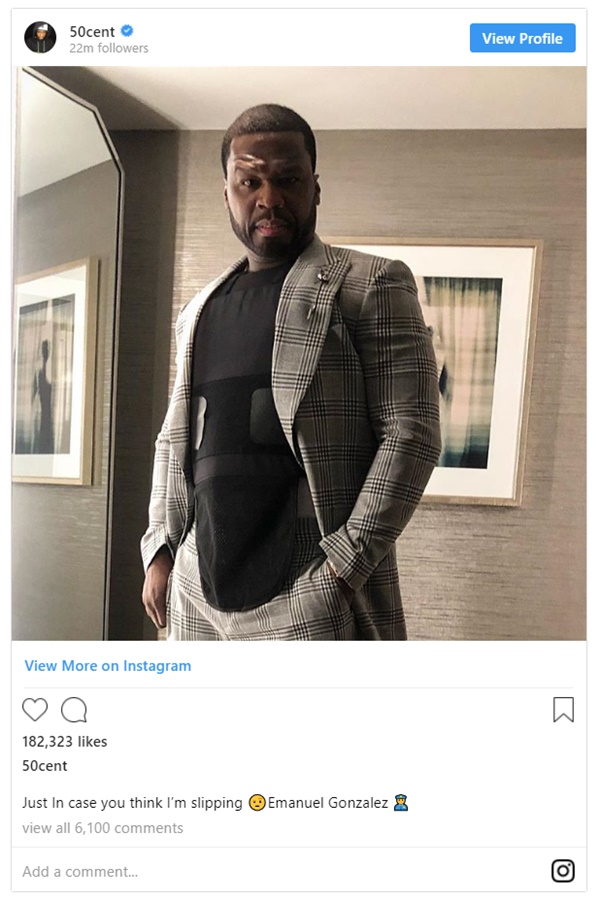 By the end of the day, 50 was ready to leave LA and go anywhere that is NOT New York of Hollywood since cops are "tripping."
He writes:
Now the LAPD tripping fcuk all this shit. ? Emanuel Gonzalez is a dirty Cop.