50 Cent Accuses Oprah & Gayle King Of Being Silent!
Last night Don Lemon called out Black Hollywood for being silent and hiding in their homes since the George Floyd killing. Now, 50 Cent has joined Don Lemon by accusing Oprah & Gayle King of being silent. Read on…
just facts people ? pic.twitter.com/58Lub70B5i

— 50cent (@50cent) June 2, 2020
CelebNMusic247.com reports rapper and mogul 50 Cent is not afraid to call out anybody on social media, his latest victims are TV host and best-friends Oprah and Gayle King.
50 Cent took to his Twitter pointing at two prominent women in the industry NOT taking up for the lives of black people during this time. He posted a "missing" photo with both women on it, which reads:
Last seen, tearing down black men, but no where to be found when it comes to murder of Greg Floyd, or any injustice directed at black men.
He captioned his post with, "just facts people."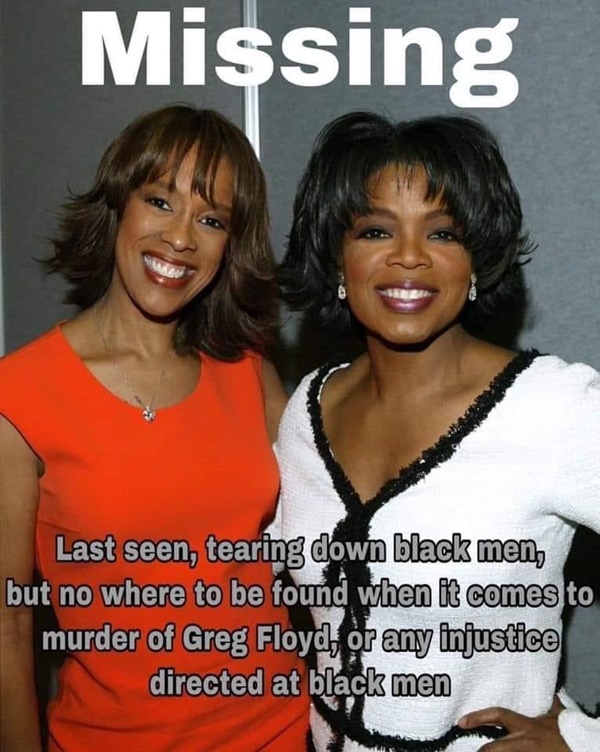 Recently, Gayle King recently got emotional, as she discussed the recent Central Park incident of a white woman fabricating a story to 911 that her life was being threatened by a black man,
Once again I say thank goodness that there's videotape, you know, I think as the daughter of a black man and the mother of a black man, this is really too much for me today. I'm still rattled by that last story, and she's practically strangling her dog, practically strangling her dog to make these false accusations, against another black man. I'm still so upset Vlad, I'm so sorry. I'm still so upset by that last story where the man is handcuffed underneath a car where people are pleading, 'please, he can't breath,' and we're watching a man die. So we go from that story, now to this story, where she falsely accuses a black man on television. I mean, I don't even know what to do or how to handle this at this particular time. I know that this is, [staggering] I am speechless. I'm really, really speechless about what we're seeing on television this morning. It feels to me, like a open season and that it's just, a not, sometimes a safe place to be in this country for black men and today is too much for me. Tony and Anthony, I'm gonna turn it over to you.
Meanwhile, Curtis '50 Cent' Jackson has posted the grim things that happened in New York.
He posted:
Welcome to New York hope you enjoy your stay. #bransoncognac #lecheminduroi
He continued his look at the happenings in NYC with this video below.
50 writes:
?????If you can make it here, you can make it any where, it's up to you New,York,NEW YORK!
Cops Acting Like Gangs:
Cop Drives Car through Crowd: