Georgia is no stranger to threats of boycotts due to controversial legislation, but now the state finds itself at risk of another filming debacle.
Read on to see why five production companies won't film in Georgia over abortion law…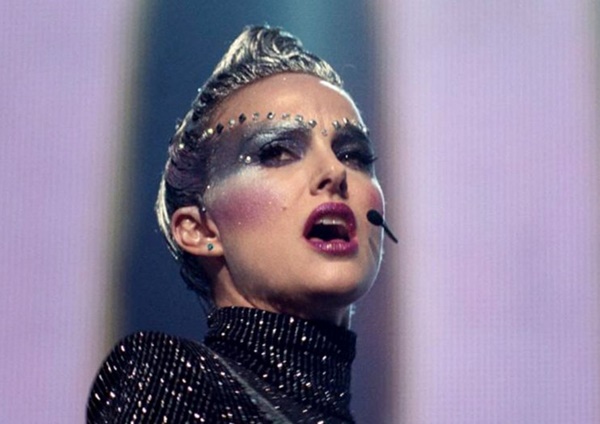 CelebNMusic247.com has the latest on why five production companies are refusing to film in Georgia due to their abortion law.
On Tuesday, the state's Republican Gov. Brian Kemp signed a piece of legislation that's been dubbed the "heartbeat bill" that bans abortions after a fetal heartbeat is detected.
This means that a woman who is just six weeks into pregnancy would fall into this new abortion law that would ban abortion. The only exceptions are to save the life of the mother or for rape and incest — but only if a woman files a police report. As a result, some industry figures are calling on Hollywood to withdraw production for the state.
Why 5 Production Companies Won't Film in Georgia Over Abortion Law:
Now, Killer Films, the production banner behind such movies as Vox Lux, First Reformed, and Carol, is taking action.
Christine Vachon tweeted on Thursday morning:
The company will "no longer consider Georgia as a viable shooting location until this ridiculous law is overturned."
The Wire and The Deuce creator David Simon, who runs Blown Deadline Productions, tweeted:
I can't ask any female member of any film production with which I am involved to so marginalize themselves or compromise their inalienable authority over their own bodies. I must undertake production where the rights of all citizens remain intact.
He added:
Can only speak for my production company. Our comparative assessments of locations for upcoming development will pull Georgia off the list until we can be assured the health options and civil liberties of our female colleagues are unimpaired.
Producer Nina Jacobson, whose company Colorforce is responsible for such hits as Crazy Rich Asians and American Crime Story, quoted Simon's tweet:
Ditto.
Mark Duplass, whose production company Duplass Brothers Productions has a four-picture film deal with Netflix, also alluded to the abortion bill on Twitter on Thursday.
He wrote:
Don't give your business to Georgia. Will you pledge with me not to film anything in Georgia until they reverse this backwards legislation?"
The same day, CounterNarrative films, which produced Netflix's Triple Frontier, added its name to the list of companies that wouldn't shoot in Georgia as long as the abortion law existed.
Producer Neal Dodson on Twitter saying:
No Georgia filming on any of our projects until this law is gone.
What the MPAA has to say about "heartbeat bill":
As far as taking a stand goes, Vachon, Simon, and Duplass are in the minority. The MPAA, which represents the five major film studios, says it is watching the law closely and waiting on final court outcomes.
MPAA senior vp communications Chris Ortman says:
Film and television production in Georgia supports more than 92,000 jobs and brings significant economic benefits to communities and families. It is important to remember that similar legislation has been attempted in other states, and has either been enjoined by the courts or is currently being challenged. The outcome in Georgia will also be determined through the legal process. We will continue to monitor developments.
The Hollywood Reporter first spilled the tea…